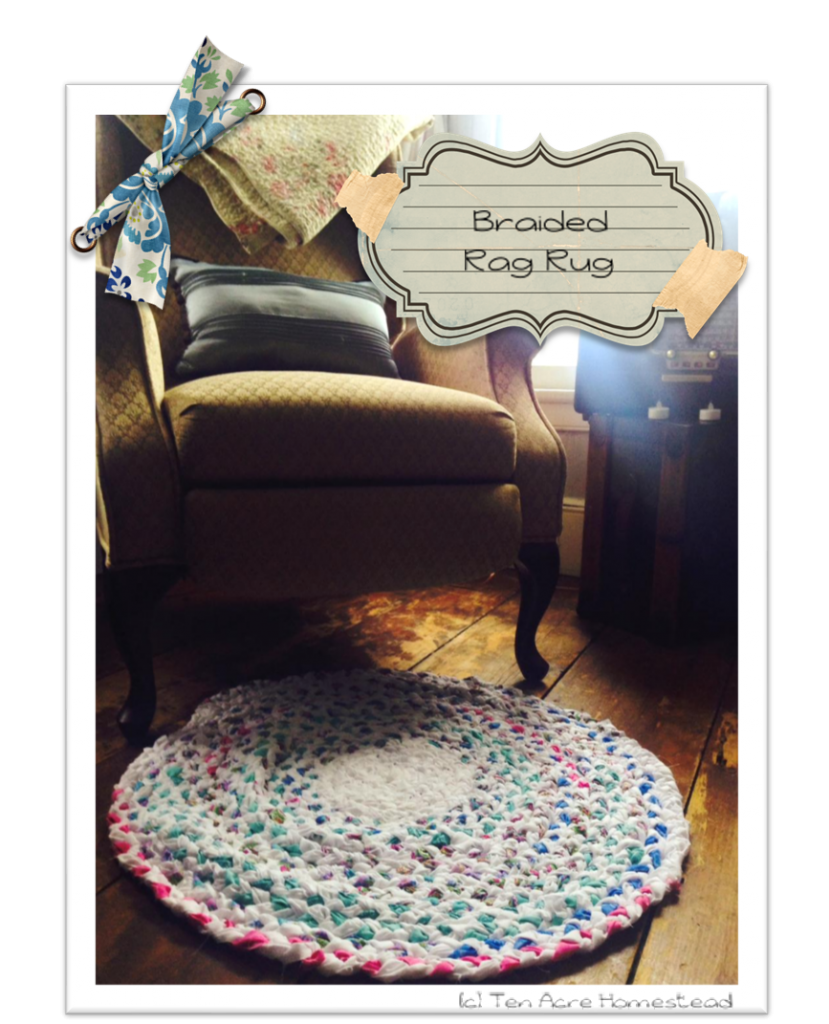 Braided Rag Rug
I finally finished my braided rag rug project this weekend. I say finally, but really it was just my procrastination that made it take so long to complete. This simple project came together quickly without any special tools or equipment. I followed the tutorial by Moda Bake Shop
here
.
What you'll need:
1 honey bun of your choice
(I used a jelly roll instead since I couldn't find any honey buns in my local crafts supply shop)
4 yards of white fabric
Sewing needle
Cotton thread
Scissors
You'll start by cutting/ripping your white fabric into strips (width of fabric wise) to match the width of your honey bun or jelly roll fabric. Once you have all of your strips of fabric you can begin.
preparing to join the strips
Begin by laying 1 white, 1 patterned (roll or bun) and 1 white strip next to each other.
Overlap the top ends and secure by stitching across then pin this in place using a safety pin so that it is secure when beginning your braid (see example in
tutorial
). I secured mine to a pillow which I could keep on my lap and keep flipping to wind the braid as it progressed. The tutorial shows the exact manner to connect the next strip to the end of the braiding strips. Basically you will fold over the bottom end of the braiding strip, then you will make a small snip with scissors perpendicular to the fold. Do the same to the top end of the next strip to be attached.
Next you will line up the slits over each other with the new strip being on the top surface. Take hold of the tail end/bottom of the new strip to be joined and bring the end up to the back of the previous strip of fabric. Pull the end of the new strip through both slits and out the front. Holding onto both strips by the slits continue to pull until you have the new strip almost completely through, then release the slits and gently pull until you have a small know (like that of a men's tie) joining both strips together. Continue in this manner until all strips have been braided. IMPORTANT: Make sure to braid loosely. If you braid tightly it will cause your rug to pucker and roll up when you begin sewing it together.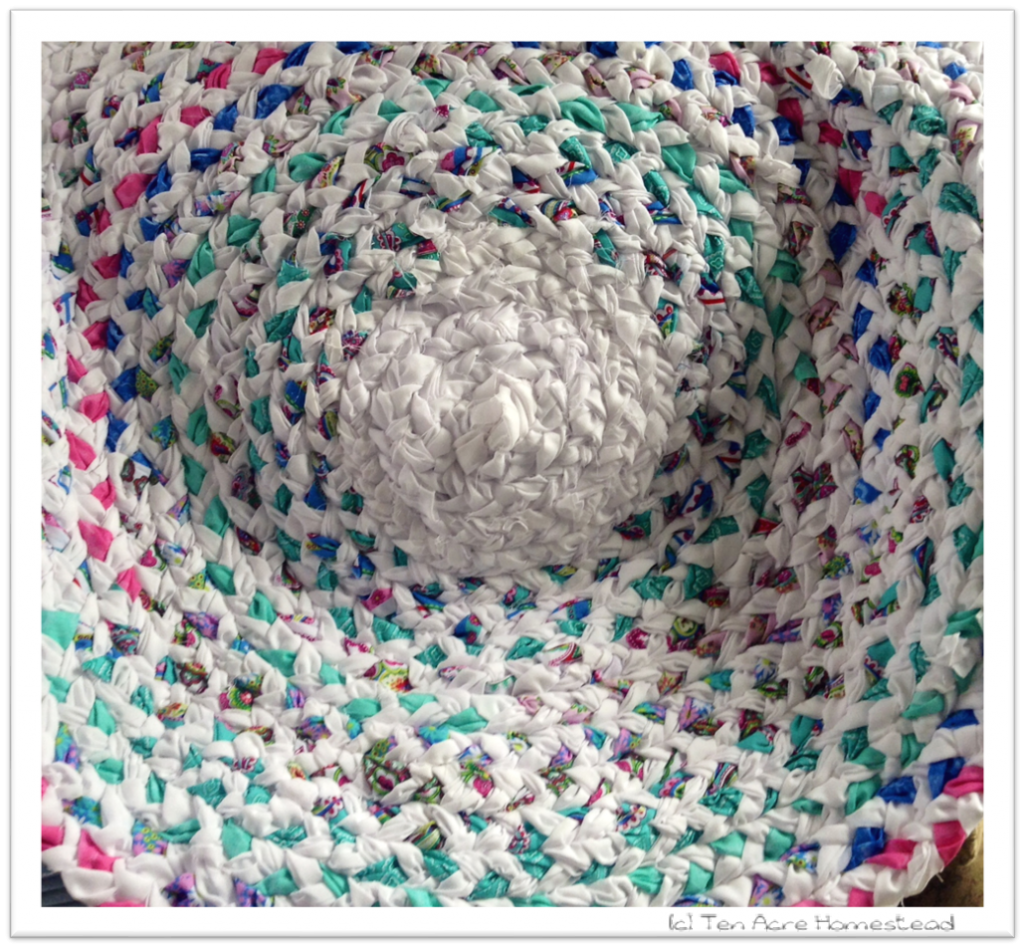 Once you have completed braiding all of your strips into one continuous braid, secure the end by stitching across it as you did at the beginning. (You can do this with a machine but it doesn't take very long by hand).
Here comes the exciting part: you're ready to start sewing it into a rug. This is where I finally felt that the rug was beginning to take shape.
Take one end of the braid and begin by scrolling it into a flat cinnamon bun style roll. Thread your needle and get to stitching!
I used a simple loop stitch through each side of the braid as I worked and it practically disappeared without a noticeable seam. Again there are really great pictures of this step in the tutorial. Just follow its simple directions and you shouldn't have any trouble at all.
And here it is, the finished product! What do you think? Have you made one of these rugs before? If so, I'd love to hear about your experience.

Hop on over and join the fun!