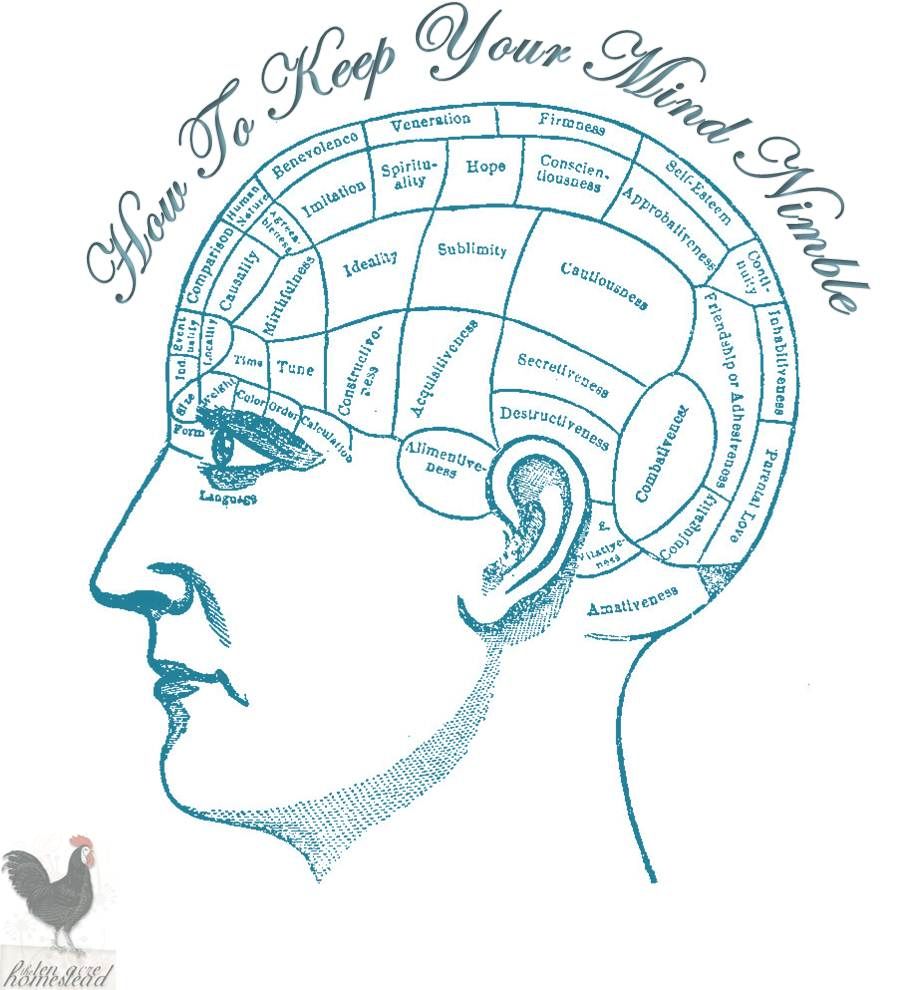 In this health-conscious age the homesteading lifestyle is very attractive. What's not to like about organically grown vegetables and farm fresh, free-range eggs and chicken, right? We focus on taking in quality nutrition, getting the proper amount of exercise and trying to maintain a proper sleep cycle; but in all of this the one thing often overlooked is the mind. Alzheimer's, and other mental diseases are all too common among the elderly but there are ways to stave them off such as the previously mentioned healthy choices coupled with what my granny would call mental calisthenics. I know a lady never tells her age, but my granny, who has passed her 8th decade and is going on her 9th, is still sharp as a tack. Although her body has the usual age-related ailments her mind is still humming along, quick as ever. She can run circles around most folks doing math in her head and her vocabulary is staggering.
So what's her secret? Her mental fountain of youth?
In a word... crosswords.
That's right, those little paperback crossword and word search booklets you can pick up in the magazine isle of any convenience store or big box store like Walmart.
Her brands of choice are
PennyPress & Dell
.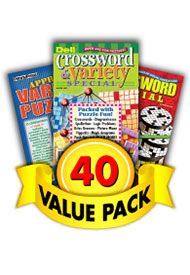 Being the frugal southern woman that she is, she won't pay retail prices for them either. She does what people of her generation have always done, she takes pen and paper and writes to the publisher/company and asks them to send her their back issues. Once every month or two she'll get a box full of them and those will keep her going for a little while. It's a rare thing to see granny sitting still without a crossword booklet in hand. She's even setup the side table by her recliner with a box full of pens and a stack of the booklets ready and waiting for her.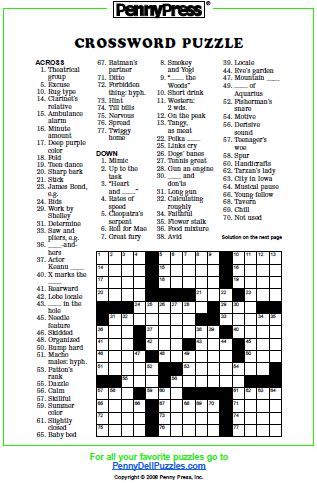 Just for fun, here is one of the PennyPress sample puzzles. Click on the image to go to their site for a printable version.
I hope that when I reach granny's age my mind still works half as well as hers.
How about you? Do you have any mental exercises you like to do? How do you keep your mind and body in shape?


this post has been shared at one (or all) of these wonderful blog hops!