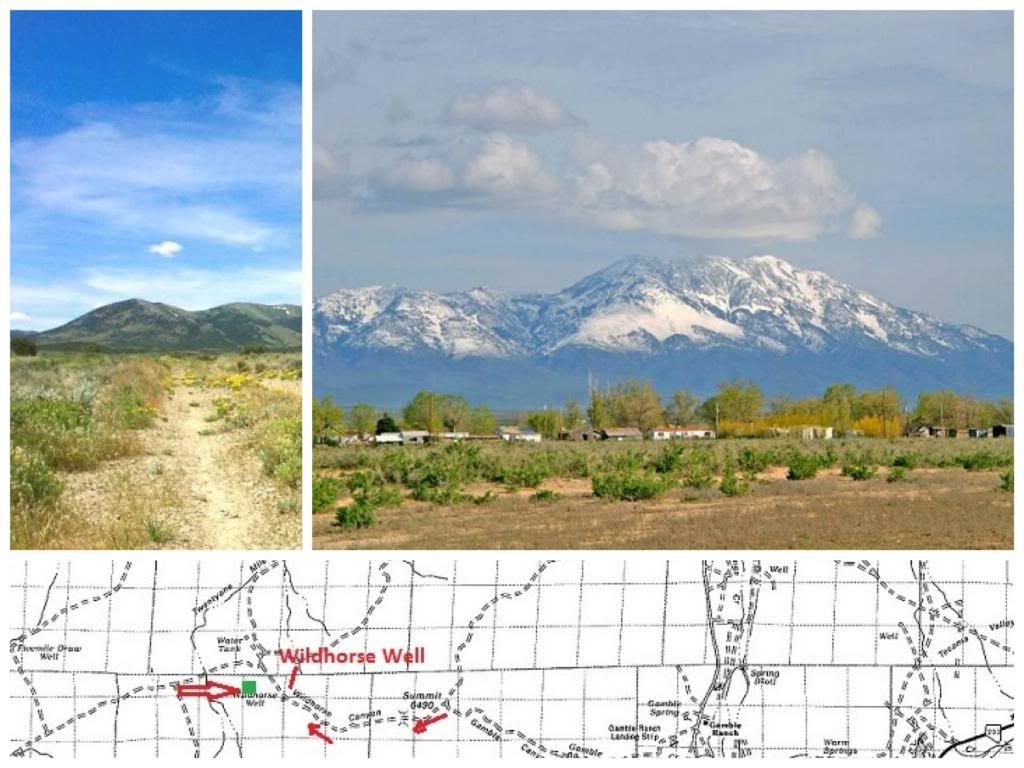 A couple years ago my husband and I purchased an inexpensive 10 acres in cowboy country -literally. Fifteen miles of un-paved ranch roads will get you to the closest civilization. Civilization being subjective I guess, the town population is hovering around the 300 mark. They do have their own all-in-one gas station/general store/motel; post office; church; middle school as well as two restaurants/bars; oh and a church! The local cattle ranch still free-ranges their beef and you're likely to run into a real cowboy or two at the local Cowboy Bar Restaurant or just riding along the range on horseback. It's pretty near perfect.


Ranch road & view
What's the downside? Well, climate would have to be the biggest. The environment is very arid (monthly rainfall averages about 1" during their wettest month) and the lows in the winter can be brutal. Eeking out a living here has always been a challenge and the people who have made it have proven they have true grit and their very own character. In recent years a small off-grid community has started to develop with some being able to hang on while others have yet to make the move permanently. In spite of any perceived drawbacks we believe that we can make a good life for ourselves out there on the range. In the meantime we plan, prepare and save.
Every successful implementation rides on a good plan and meeting specific goals. With that in mind, we've put together a rough list to keep us on track and measure our progress. Every homestead comes with different challenges, ours happens to be that it is off-grid. Not being able to just plug-in to the local grid adds another layer of planning to our preparations. I'll try to cover items like housing/shelter selection, power and water consideration and other such things in greater detail with seperate posts as they arise.